In partnership with South Tyneside Council and Dogger Bank Wind Farm, we are bringing you - Powering the Future: South Tyneside and Beyond! This invention challenge will be delivered to children in South Tyneside.
Dogger Bank Wind Farm is in the process of becoming the world's largest offshore wind farm. It will be capable of powering 6 million British homes. The project will generate a vast source of renewable energy, harnessing the power of wind to provide sustainable energy and reducing the use of fossil fuels.
Year 4 and year 5 pupils will take on an invention challenge created for their year group, focusing on the role and uses of wind, and the value and forms of renewable energy respectively. The challenges will encourage children to expand their skills in STEM learning and broaden their knowledge of renewable energy and how it can be implemented to bring about positive change for our planet.
As the children get creative and innovate in their ideas, they will learn how their contributions can develop technology and improve the environment in years to come.
8 ideas will be selected from the participating primary schools and will be brought to life by an expert team of makers. The first 4 winning ideas are currently being brought to life and will be revealed at an exhibition at the The Word in July 2023.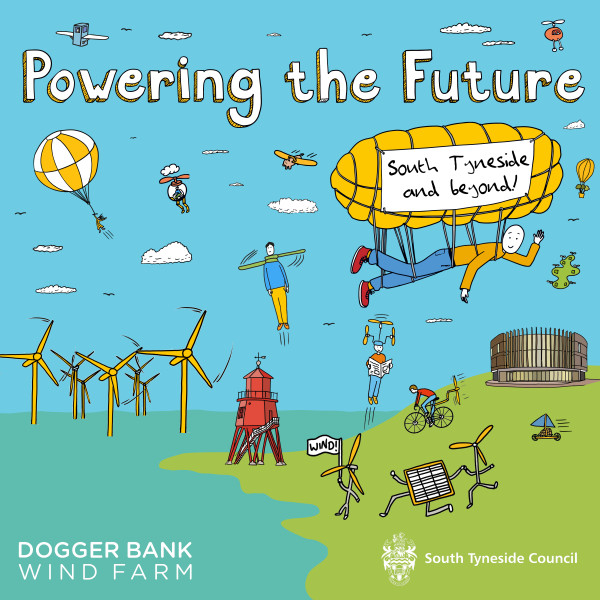 Will your imagination change the world? Children of South Tyneside will be taking part in this spectacular challenge, delivered in collaboration with Dogger Bank Wind Farm and South Tyneside Council. Year 4 and year 5 pupils will invent using wind and invent to create renewable energy from movement. Time to get moving and shaking, thinking and making!
Find out more!